Before starting, you must be aware that I booked Prague's trip at last minute. My itinery is certainly not the best but I think it covers the essential. Moreover I still don't have the feeling to waste my time or miss something. You decide.
Some practical informations
Language: we speak Czech but English is well understand everywhere.
Time offset: none.
Money: before 2019 and €uro, the Czech crown (Kc). About 25 Kc equals to 1€.
Prices: housing prices are quite similar to major european cities. For moving, the use of public transport, especially subway are cheap. So as food and beer.
I booked a 4-days trip and bought a guide book in the airport.
You should planned 3 or 4 days to visit Prague. Here is the area you can visit within 4 days: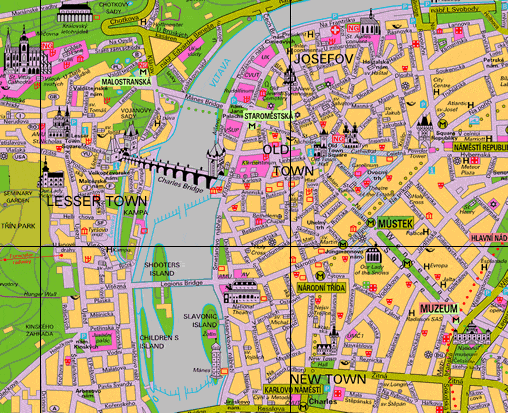 Links to maps taken in Prague: